Pioneers of ST Elmo
Long before ST Elmo became a community, Elisha Kirklin presided over Kirklintown or Kirkland at the foot of Lookout Mountain. Elisha was born in South Carolina on May 27, 1792 and married Susan Hixon, the daughter of Ephraim and Margaret Hixon. The couple had twelve children. While living in Bledsoe County, Tennessee, Elisha Kirklin purchased hundreds of acres along the Tennessee River at the foot of Lookout Mountain. He loved his estate so much that he decided to divide the property among his children provided that the property not be sold. Kirklin purchased the former Jeremiah Fryer farm near Chattanooga Creek and named his estate Kirklintown. Kirklin's home was located near the old Whiteside Turnpike now called Old Mountain Rd. Kirklin's property covered part of what now is ST Elmo, S. Broad St. And Alton Park.
Years later Susan related to family members how during the Civil War both armies came to the estate and robbed her of food, supplies, guns, tools, animals and anything of value despite the fact that Elisha was in the Confederate Army. She later recalled how they hid in nearby caves during cannon fire. In 1860 Elisha Kirklin's worth was valued at forty-six thousand dollars yet, when he died on January 17, 1864 the Civil War had left the family penniless. Susan Kirklin who was born on March 25, 1834 continued to live in Kirklintown until her death from a bad fall on June 26, 1885. The couple were buried on a hill in what is now Alton Park overlooking their vast estate. Kirklin Cemetery is located near 42nd and Grand and contains fifty graves though not all were marked. One of Elisha and Susan's sons was George W. Kirklin who married Louise Lamb. George served as postmaster of Kirklintown.

Col. A.M. and Thankful Whiteside Johnson Founders of ST Elmo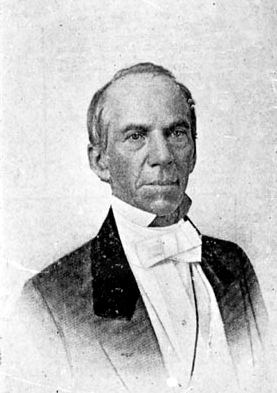 Col. James Anderson Whiteside father of Thankful Whiteside Johnson
James Anderson Whiteside was born in September 1803 in Danville, Kentucky to Jonathan and Thankful Whiteside. He was the fifth of ten children born from this union. Education in those days was hard to get but, Whiteside found a school. It has been said that young Whiteside was so far ahead of the other children in his class that he began teaching a boys class. He was also allowed to serve as a mail carrier while still a boy. The Whiteside Family left Kentucky and settled down on a farm in Pikeville, Tennessee.
Young Whiteside knew that farm life was not what he wanted. What Whiteside wanted was education, he wanted to be somebody. Thankful Whiteside sensed that her son would not be a successful farmer so, she sent him to live with his brother-in-law who was a doctor in Sparta, Tennessee. The more Whiteside studied medicine the more he knew he didn't want to be a doctor. Whiteside decided to study law and became a successful attorney and soon became a State Legislator in Nashville. In 1829 James met Mary Jane Massengale and the two were married. They set up house in Pikeville, Tennessee where all five of their children were born.
In 1838 Whiteside decided that Chattanooga and Lookout Mountain were the future so, the family moved to Chattanooga. Col. James Whiteside was Chattanooga's richest man, a pioneer in Chattanooga and a very successful business lawyer. He donated the land and money to build the First Episcopal Church on Chestnut St. in Chattanooga. In April 1843 Mary Massengale Whiteside died, then in February 1844 Col. Whiteside remarried, his new wife was Harriet Lenora Straw, together they had nine children. The new Mrs. Whiteside was well known for being a tough business woman not afraid to fight for what she wanted.
Col. James Anderson Whiteside died in 1861 and Harriet Whiteside lived until 1903. In his will Col. Whiteside left to his daughter Thankful Whiteside Johnson property at the foot of Lookout Mountain which would soon be named ST Elmo.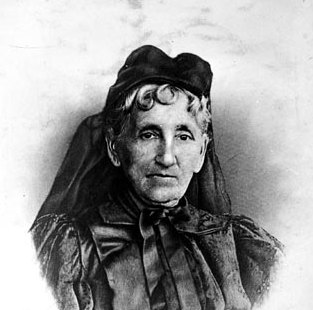 Mrs. Harriott Whiteside stepmother of Thankful Whiteside Johnson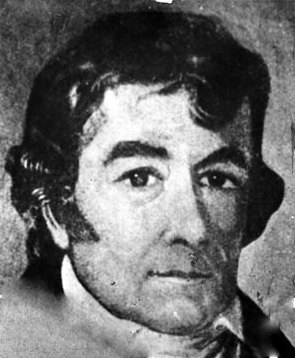 Chief Daniel Ross 1st known settler of what would become ST Elmo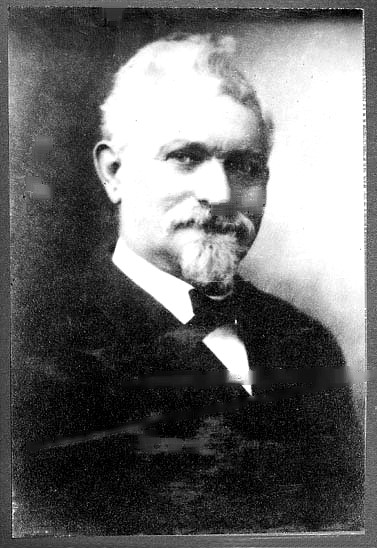 Robert Scholze founder of Scholze Tannery and Southern Saddlery
Robert Scholze was born in Germany where he learned leather tanning from his father. He came to the United States and finally settled in Chattanooga at what would become ST Elmo. Scholze founded his tannery in 1873. In 1895 his son George Ernest Scholze joined his father's business. On April 9, 1907 Robert Scholze was killed near his home by a runaway horse leaving George to take charge of Scholze Tannery. Robert Scholze was buried in Forest Hills Cemetery.
On May 30, 1930 the Tannery was completely destroyed by fire but, Scholze decided to rebuild. That same year he was joined by his son George E. Scholze Jr. Scholze Tannery was rebuilt, the country was still in the Great Depression yet, the tannery continued to thrive. In 1947 George Ernest Scholze died and his son George Jr. became president of the tannery. George Jr. ran his grandfathers company until 1956 then appointed James L. O'Kelly as Scholze Tannery's new president. O'Kelly had worked in management for many years before becoming president. At the same time Charles F. Oliphant was named as vice president, he had also served many years before his appointment. Scholze Tannery burned in 1987 and never rebuilt.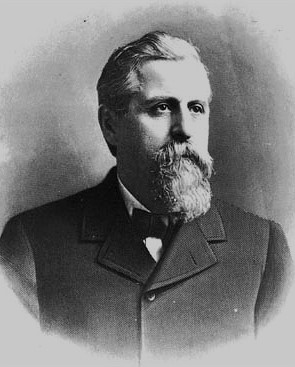 George W. Wheland founder of Wheland Company
George Washington Wheland was born in Pennsylvania on August 15, 1843 to William and Hannah Kohlmeyer Wheland and was the oldest of four children. In 1863 George enlisted as a Private in the Union Army, serving in Company G, 118th Ohio Volunteer Infantry. Wheland mustered out of the Army June 5, 1865 at Columbus, Ohio and returned home. In 1866 Wheland moved to Athens, Tennessee to live with an uncle who ran a foundry there. George met Emily Windsor and the two were married on October 9, 1872. The couple had two sons, Zenas Windsor Wheland and E.F. Wheland.
In June 1874 Wheland decided it was time to make his own name in business. The George W. Wheland Family moved to Chattanooga where George founded Aetna Foundry Machine Works. Soon the name changed to Wheland Machine Works with George W. Wheland as President. The family built a big two story house at 216 Belleview Avenue in ST Elmo. Sadly on February 12, 1895 Emily Windsor Wheland passed away leaving a big void in Wheland. Then on November 20, 1901 he married a woman named Sara J. Greenleaf.
In 1912 Wheland merged with Chattanooga Machine Company and became known as the Wheland Company. George Wheland also helped found the Chattanooga Plow Company and served as vice president of the company. George Wheland passed away on August 26, 1929 leaving his foundry in the hands of his son Zenas Windsor Wheland who had served the company as vice president. The company under Zenas Wheland continued until it could not no longer compete with foreign manufacturers and closed was in 2001.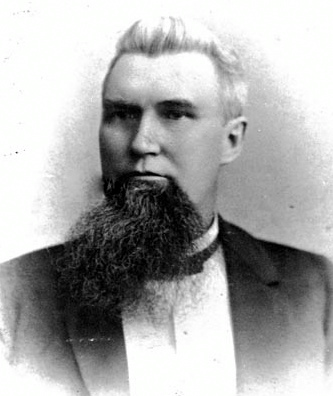 Z.C. Patten founder of Chattanooga Medicine Company
Zeboim Cartter Patten was born on May 3, 1840 in Jefferson, New York. He wore many hats during his lifetime, son, father, husband, soldier and businessman. In his younger years Patten had been a school teacher in New York. It was the Civil War that first brought Patten to Chattanooga. Patten had enlisted in the Union Army as a Private in the 115th Illinois Infantry. During the Battle of Chickamauga he was seriously wounded and discharged. After his wounds had healed Patten re-enlisted in the Union Army and was commissioned as a Lieutenant in the 149th New York Infantry. After the war Patten chose Chattanooga as his new home and found a job at a stationary store.
He became partners with the owner, Thomas H. Payne and soon the store was named Patten and Payne. Around this time Patten married Mary Miller Rawlings and they had one daughter named Elizabeth. In 1875 the Patten and Payne partnership dissolved and Patten became the editor of the Chattanooga Daily Times until 1876. That same year Mary Rawlings Patten passed away. In 1877 Z.C. Patten founded the Chattanooga Medicine Company serving as president and in other capacities. In 1901 Patten was married to Sarah Avery Key who was the daughter of Judge David Key who was the former Post Master General of the United States. The couple had one son named Z.C. Patten Jr. At the time of his sons birth, Mr. Patten was sixty three years old.
Patten had his home built on W38th just below the medicine company. Later John A. Patten's family would live in the home. Z.C. Patten was also president of Volunteer State Life Insurance Company, president of Acme Kitchen Furniture Company and principle founder of the Stone Fort Land Company. Patten also served as president of the Commercial National Bank, chairman of the 1st Trust and Savings Bank and co-founder and president of ST Elmo Bank and Trust now Sun Trust Bank. The entrance to the Stone Fort property was where Hotel Patten was built. The old Elizabeth Apartments were built in honor of Patten's daughter Elizabeth. Z.C. Patten passed away on August 26, 1929 and was buried in Forest Hills Cemetery.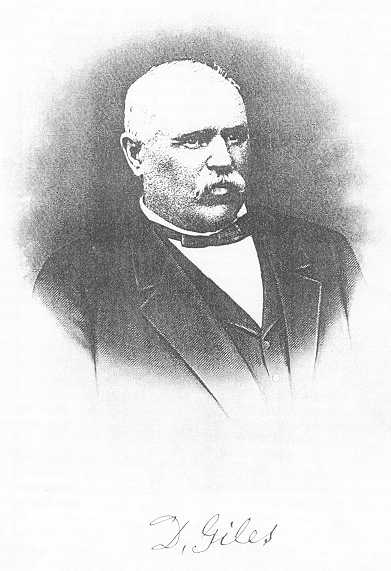 David Giles founder of what would become U.S. Pipe
David Giles was born in Pittsburg, Pennsylvania to Welsh parents. In 1836 Giles accepted a position as foreman in a large foundry in Nashville, Tennessee where he stayed until the end of the Civil War. During the war the foundry began making shells for the Confederate Army. After the war Giles struck a partnership with C.B. Isbester and the two started their own company. Giles was married three times with each wife dying early. His first wife was Mary Ann McPhail who was the mother of his only daughter. Margaret Gillespie became wife number two and mother to Giles' only son. Giles married a third time to Tennessee Thornton who passed away in 1876.
In 1877 Giles moved to Chattanooga and decided that Chattanooga offered better manufacturing opportunities and shipping. In 1882 Giles formed a stock company under the name of Chattanooga Foundry and Pipe Works and became president. Giles remained the company president until it merged with U.S. Cast Iron Pipe and Foundry Company. With the merger David Giles became director and resident manager where he remained until his death.
Giles was not only a successful businessman but, also served on the board of directors for several Chattanooga banks and other industries. He was a member of the Hamilton County Court from 1900 to 1906 serving Lookout Mountain. In 1906 Giles built a beautiful home on Lookout Mountain which was considered one of the most attractive residences in the area. David Giles passed away on July 23, 1910 and was buried in Forest Hills Cemetery. After his death, his son J. Thomas Giles became resident manager and proved to be a worthy successor to his father. U.S. Pipe closed down the Chattanooga operations in 2003.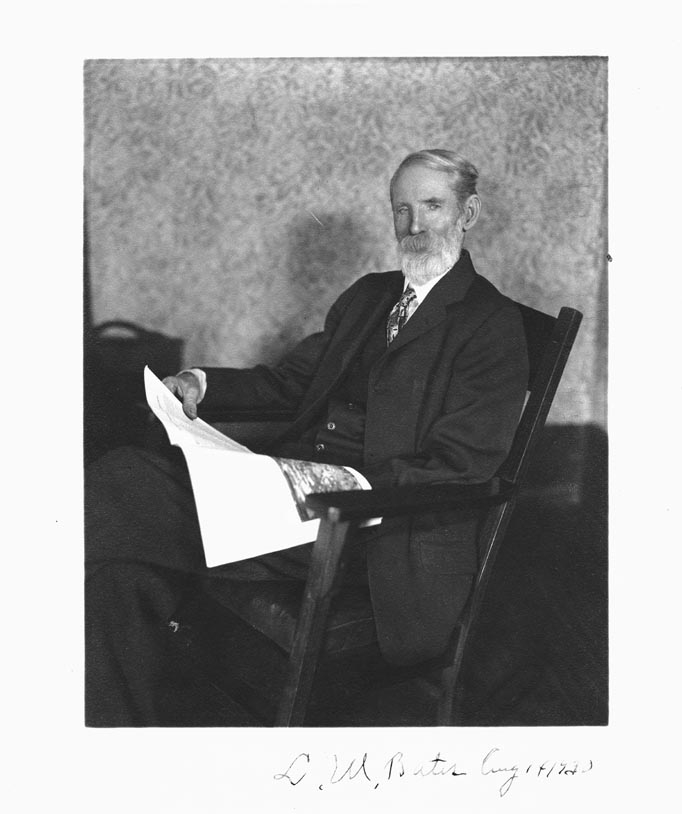 L.W. Bates former ST Elmo mayor and school board member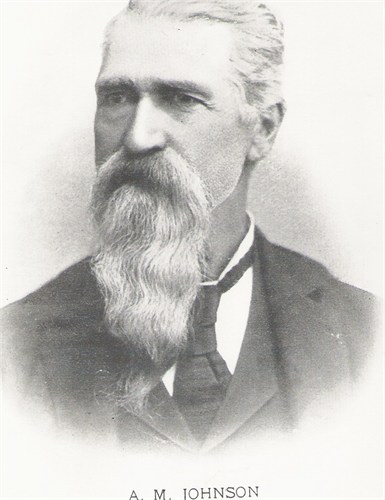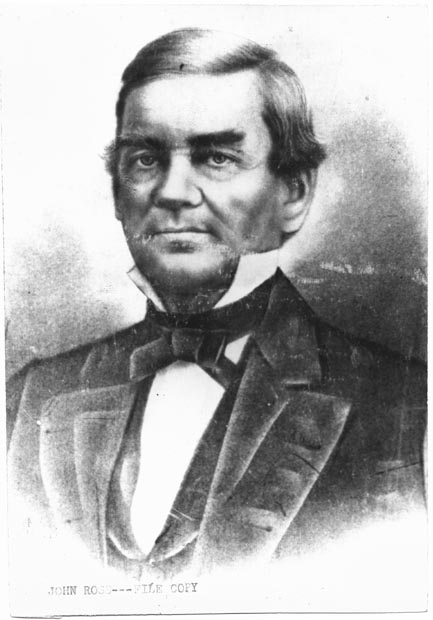 Chief John Ross son of Chief Daniel Ross